Drive Buckled This summer
Always Buckle Up and Remind Others to do the Same.
All passengers must wear seat belts and children up to age 8 must be properly restrained in a car or booster seat. If you or anyone in your vehicle aren't properly restrained, you can be issued a citation. 
THE FACTS ABOUT NOT BUCKLING UP
Seat belt use isn't just a personal decision; it affects everyone in the vehicle and others on the road. In 2022, there were 79 unrestrained fatalities on Utah roads and a staggering 50% of the fatalities in the first quarter of 2022 (January through March) were unrestrained.
On a positive note, research shows that 92% of Utahns are buckling up. That's a 4% increase from 2021 data and the highest usage we've seen to date! We're thrilled to see the public going in a positive direction again. 
Remember, the best thing you can do to keep from becoming a statistic on Utah's fatality chart is to wear a seat belt.
FEWER CARS
DOESN'T MEAN SAFER ROADS

— BUCKLE UP
If this doesn't inspire you to buckle up, we hope it at least shows you how your actions can threaten the lives of your friends and family members who are in the car with you.
IF YOU LOVE SOMEONE
TELL THEM TO BUCKLE UP
One of the most effective ways to make sure your loved ones wear a seatbelt is to simply ask them to buckle up.
My wife saved my life just by telling me to buckle up.
THE STATISTICS
SPEAK FOR THEMSELVES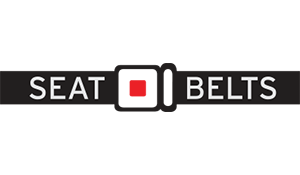 SEAT BELTS
are the single most effective traffic safety device for preventing death and injury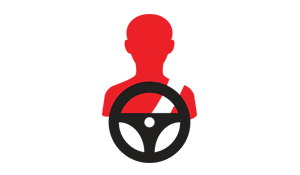 Wearing a Seat Belt
also helps the driver stay in the driver seat and helps maintain control of the vehicle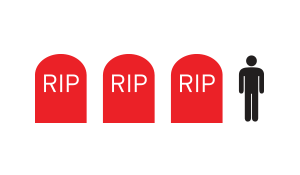 3 out of 4 People
who are ejected during a fatal crash die from their injuries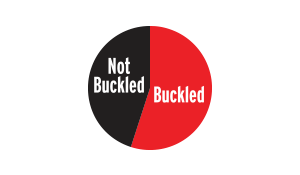 Over the Last Five Years,
almost half of all people (45%) who died on utah's roads weren't buckled
Excludes pedestrians, bicycle, bus occupant and motorcycle fatalities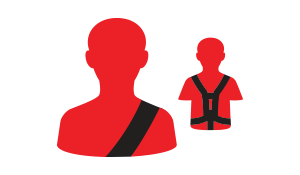 When the driver
is unbuckled, 76% of children also ride unbuckled. When the driver is belted, 87% of children also ride with a seat Belt. Be an example and buckle up.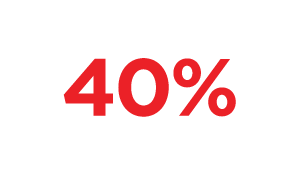 In a crash,
unbuckled passengers can become a projectile and increase the risk of hurting or killing others in the car by 40%
Excludes pedestrians, bicycle, bus occupant and motorcycle fatalities
SHARE THIS MESSAGE
WITH THE ONES YOU LOVE
IMPROPER SEAT BELT USE CAN BE
LIFE ALTERING
Believe it or not, there are right and wrong ways to wear a seat belt. By wearing a seat belt properly, it will better absorb fatal forces of a crash and be less likely to cause harm to vital internal organs. Be aware of the proper way to wear a seat belt.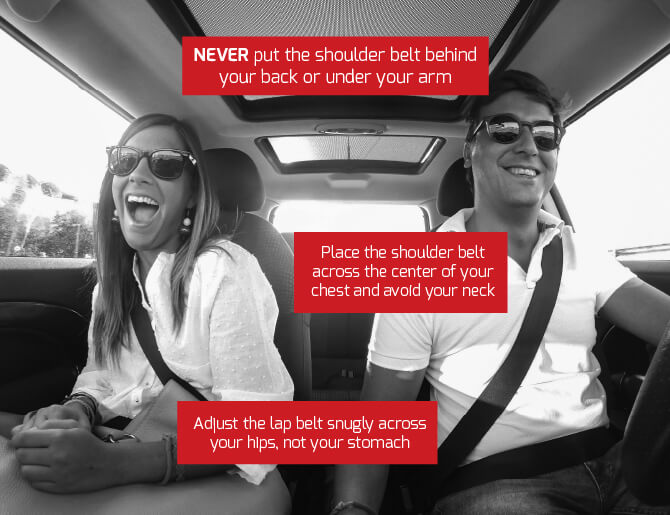 The safest place for any child ages 12 and younger is the back seat
Infants and children under the age of two should ride in rear-facing car seats
Children should be securely fastened in a forward-facing child safety seat once they have outgrown their rear-facing seat or after age two
Children should stay in a belt positioning booster seat until the seat belt fits them correctly, which is about 4'9" tall
Seventy-five percent of child car seats and booster seats are used incorrectly. Be sure to read your car seat and vehicle owner's manual and follow all instructions to be sure your child passengers are safe.
Make it a habit to wear your seat belt all the time.
Always wear your seat belt
Wearing BOTH your lap and shoulder belt is the best line of defense. The lap belt and shoulder belt are secured across the hip bones, across the chest and positioned at mid shoulder.
If you're a passenger in a vehicle and someone else isn't buckled up, it puts your life in danger too.
Real
stories.

Real

impacts.