GO AHEAD AND BE LATE.
IT WON'T KILL YOU

TO BE 10 MINUTES LATE FOR AN APPOINTMENT.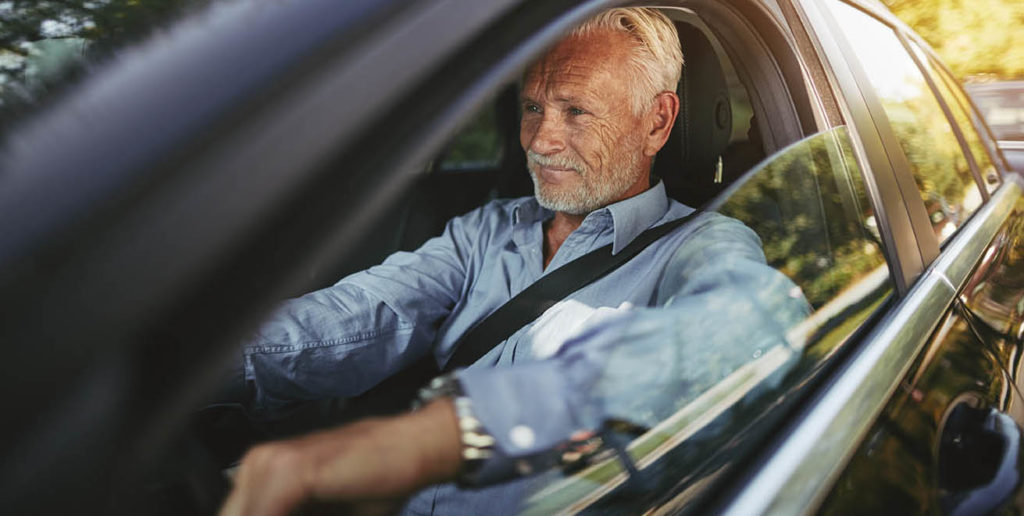 We've all got an excuse to speed behind the wheel. But those lies we tell ourselves are costing lives. The truth is, we can all do better. When you're out on Utah's roads, slow down and drive calm.
Aggressive driving means operating a vehicle in a way that endangers or is likely to endanger people or property. Two-thirds of nationwide traffic fatalities involve behaviors commonly associated with aggressive driving, according to NHTSA. In 2016, Utah crash statistics show that aggressive driving and speeding caused 76 fatalities.
WHO ARE THESE
AGGRESSIVE DRIVERS?
They fly past you and then cut you off with inches to spare. They might make an offensive gesture when they feel you haven't been cooperative enough in their rush to get where they're going.
We all know exactly what an aggressive driver looks like. Or do we? Do any of these examples sound familiar?
You're ten minutes late for work and driving a little over the speed limit when the signal light ahead of you turns yellow. You're not close enough to make it but you feel you can't afford to wait, so you step on the gas and run through the intersection just as the light turns red.
You merged to the right when you saw the sign indicating a lane closing ahead. After waiting 10 minutes in line, someone comes driving down the empty left lane and tries to merge in front of you. You step on the gas and close the gap between you and the car in front. You are not going to let this cheater in!
You're driving 5-10 mph over the speed limit on a four-lane highway. As you change lanes to pass a slow-moving semi, you find a car sitting in the passing lane going about the same speed as the truck. You get right on their tail, flash your lights and honk the horn at him.
Most actions connected with aggressive driving are illegal, such as:
people personally know someone who has been injured or killed in a crash due to a driver running a red light
For every 10 MPH over 50 MPH,
the risk of death in a crash is
RESPONDING TO
AGGRESSIVE DRIVING
Wear your seat belt. If your encounter with an aggressive driver results in a crash, your seat belt will significantly reduce your chances of being injured or killed.
Don't play their game. Back off and let them go on their way. Remember, it's not a competition and it's not your job to teach them a lesson.
Ignore honking and rude gestures. Don't respond and don't make eye contact. It will only escalate the hostile feelings.
If you can do so safely, contact police with the vehicle description, license number, the location and direction of travel.
Plan ahead to avoid the worst congestion and allow yourself plenty of time to travel.
Relax. Take a deep breath, chat with a companion, listen to music. Getting stressed and upset will not get you there any faster and it might shorten your life.
Don't drive when you are feeling angry, upset or fatigued.
Driving should not be a race. Leave your competitive instincts at home or save them for the field.
Treat others the way you would like to be treated. Courteous driving encourages other drivers to be courteous. Aggressive driving influences others to drive aggressively.